A North American Made Pig Roaster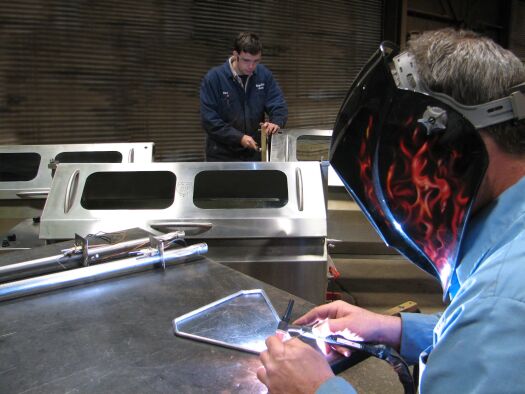 The term 'Made in Canada' has been loosely interpreted since the effects of globalization and often means simply assembled in Canada, possibly from parts manufactured in China or some other far away country.
It does not seem to matter how much you pay nowadays for a piece of equipment, after researching it you will generally find that manufacturing is done offshore where labour is cheap and quality control often takes 2nd place to volume production and economies of scale. The food industry in particular is plagued with such misrepresentations; like the fish that are bred in dubious Asian waters in unsustainable conditions, then are shipped to North American packaging plants and are sold as Canadian or American caught fish.
So, how do you know that our claim that the PigOut Propane Roaster and various attachments are made in Canada from American or Canadian stainless steel to be true?
Well, we thought you may like to know more about how and where these units are manufactured. We like to do things the old-fashioned way where we focus on quality of production first, which is why we manufacture each unit to order to ensure that each one gets the time and attention needed to ensure the highest standard of quality, which is why we are able to confidently back each unit with a lifetime warranty on the body and burners.
The units are manufactured in St. Catharines, Ontario by Hingstons a local metal fabricator. Hingston's is a 3rd generation metal works organization and co-owner Randy was involved with PigOut Roasters from the beginning when Alan Dickson brought the concept of the Roaster and Outdoor Cooking Centre to Canada 15 years ago. Alan sought a reputable company that had the necessary tooling and experience to make the body of the roaster from one piece of stainless steel which would ensure longevity and a high standard of quality. With Hingstons being in the metal works industry since 1953 it was a perfect match, and thus the PigOut Propane Roaster and Outdoor Cooking Center was born.
Before being able to sell the Roasters these units went through intensive testing to ensure every component of the Roaster met international ETL/CSA Standards, and they passed with flying colours. Every year the manufacturing facility is inspected to ensure that there is no deviation from the original construction or level of safety standards and precautions. Here in Canada, we take these things seriously and by law, you are not allowed to sell equipment that has not been tested by an approved regulatory body. Which is why each unit produced is rigorously examined to ensure safety of use and is stamped with an international ETL standards certificate before being shipped to out to you.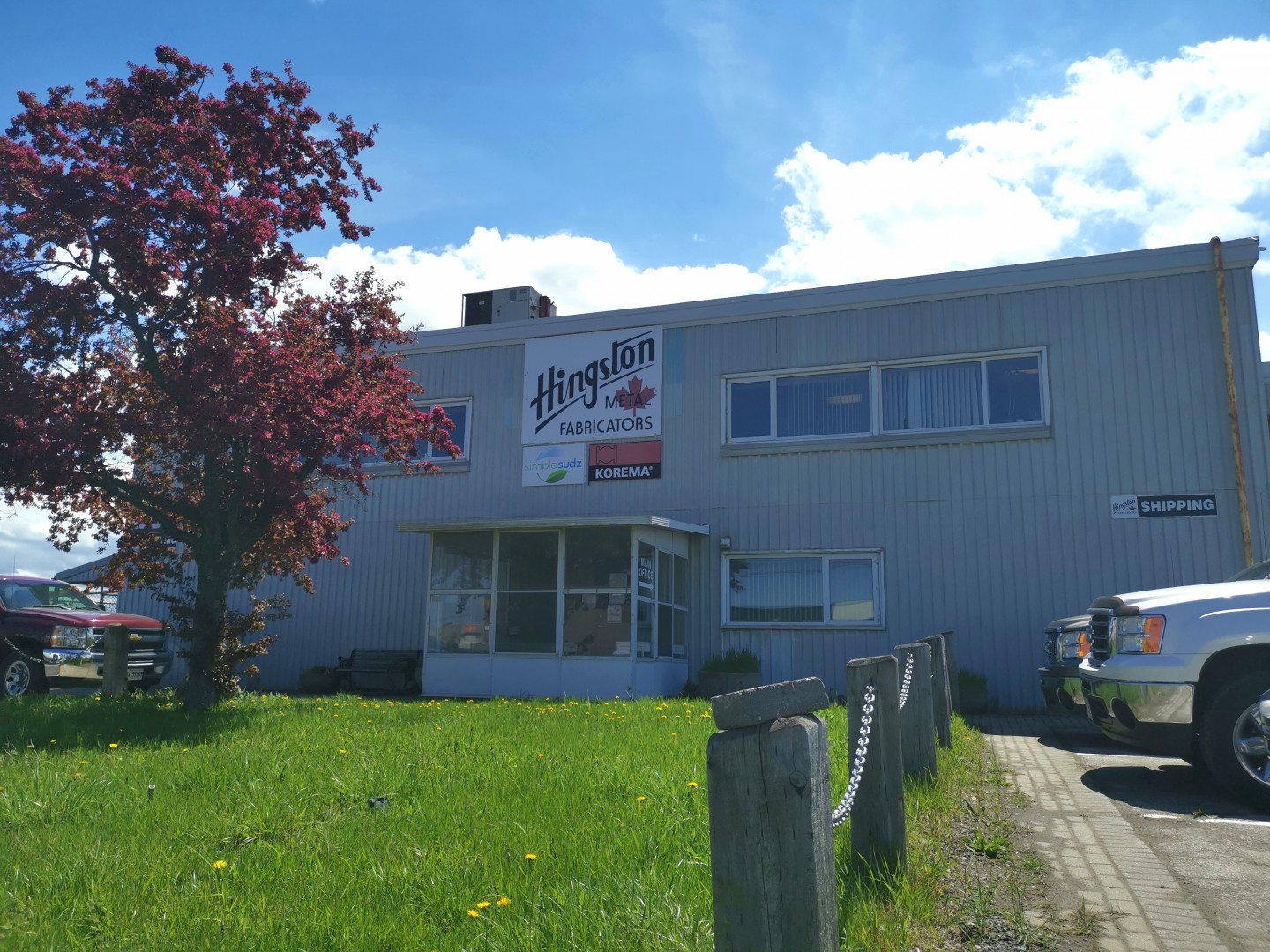 So, you might be thinking to yourself, "Okay so they are manufactured in Canada and are aligned with food safety regulations, but how important is the grade of stainless steel that we use in production?"
Well to be short, the importance of quality is paramount to us here at PigOut Roasters. The unique features of the Roaster's themselves are dependent on us using the highest quality of steel available, which is 304 16-gauge food/medical grade American steel with 400 series stainless steel for the burners that are designed to withstand higher levels of heat. Powered by a strong and reliable 2 rpm 120v (or 240v) American made Bison Motor from Bison Gear and Engineering. Many of our competitors use low grade foreign steel and motors to bring the price down however we see these as false savings, as going this route supports less sustainable methods of production and fails to support North American industries as well as leads to breakdowns and the need for replacement parts.
When you buy a PigOut Roaster you can do so safe in the knowledge that it will NEVER warp or rust, this is an important attribute to the longevity and wide variety of roaster owners. Such as beach bar and golf club owners with their Oceanfront properties and salty sea air. These units are sold across the globe and have to stand up to rigorous use and weather conditions, whether it be on; the beaches of Hawaii, in the Alaskan tundra, the Australian outback, or during the monsoon season in the Philippines, your Propane Roaster will stay looking great with easy use and cleaning time after time after time.
As mentioned earlier, we are so confident and proud about how these units are made that the body and burners carry a full lifetime warranty, something that is uncommon in our industry as most competitors only offer limited warranties for predetermined amounts of time. We have customers who have roasted over a thousand pigs on their roasters and in our fifteen years of operation we have yet to supply a single replacement burner, this is solely down to the grade of the stainless steel and manufacturing processes that we use. In fact, roughly 60% of all owners of a PigOut Propane Roaster purchase a second unit within the first two years of owning one, which is a true testament to the quality and versatility of these units in comparison to alternatives in the Food Industry. We understand that you cannot afford breakdowns, when you make a commitment to your clients you have to be certain that you can deliver and adding a PigOut Roaster can give you the certainty you need that you can provide a perfect roast at every occasion.