Beef Short Rib Recipe - A Winter Favourite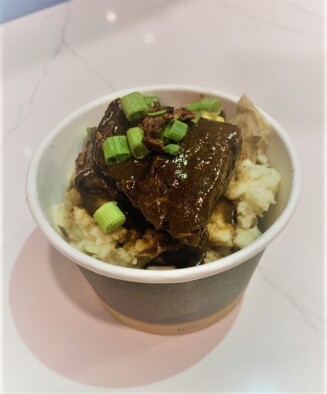 With small dinner parties on the rise we love looking for new applications for using the PigOut Roaster. This past weekend we had the opportunity to serve a small group of friends for a 60th birthday celebration. On the menu was a covid friendly beef short rib and mashed potato station. This hot dish was a huge hit, warming people up on a cold November evening. Leaving the glass door up on the front of the roaster acted as a sneeze guard which allowed the guests to see the food being served while keeping the food safe and protected. We added a scoop of homemade creamy mashed potatoes, followed by a generous portion of beef short rib in gravy, additional toppings included hot caramelized onions, green onions, cheddar cheese and bacon bits. The roaster not only did a great job keeping the food piping hot but the radiant heat from the roaster also helped warm the event space. Take a look at our recipe below for this perfect winter dish.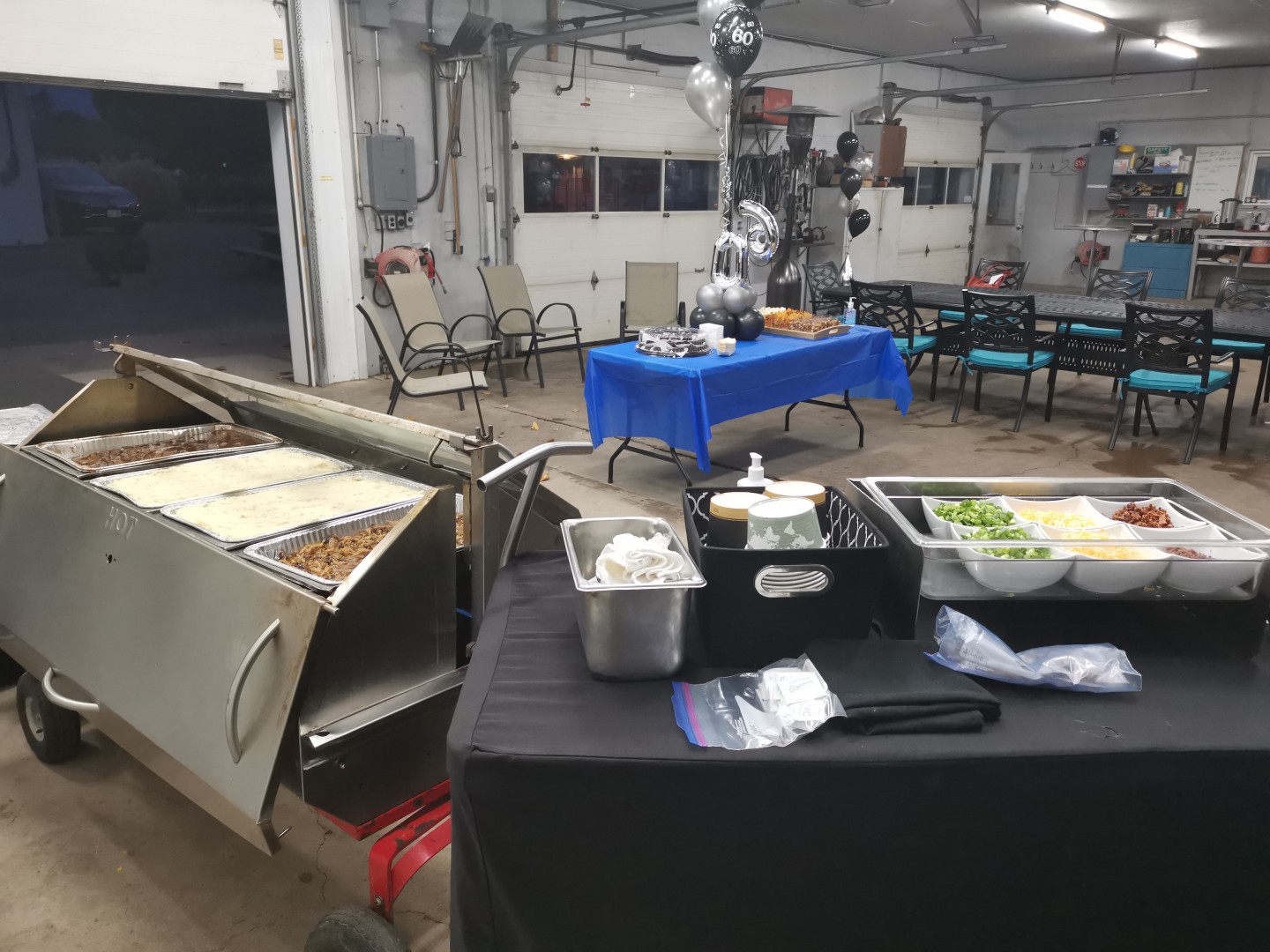 Selecting Your Short Ribs
On the bone vs off the bone.
This is purely up to supply and personal preference. Both will yield similar results. Bone in short ribs will take longer to cook but the bones will add richness and gelatin to your sauce.
Red Wine Braised Beef Short Ribs Recipe
Ingredients
1 Tbsp olive oil

5 kg boneless short ribs (about 25 pc)

3 large Spanish onions (peeled and cut into quarters)

2 heads of garlic (peeled, cloves left whole)

1 bunch of fresh rosemary

1 bunch of fresh thyme

8-10 bay leaves

1 cup tomato paste

6 cups dry red wine (2 bottles *see notes)

2 L beef broth (or good quality bouillon mixed with water)

½ cup corn starch

1 cup water

½ cup cold butter (cubed)
Instructions
Preheat the oven to 350F.
In a Dutch oven or large, oven-safe pot with a lid, heat oil over medium-high heat. Add short ribs and sear on all sides until brown. Remove from pot to a plate.

Add onion and garlic to pan and sauté on med-high heat until they begin to brown. Add tomato paste and cook for an additional 2 minutes. Deglaze with wine, bring to a boil and allow to reduce by half, add the beef broth and herbs and bring back to boil. Place short ribs back in the pot with any juices on the plate. Cover and place in the oven for approx. 2 ½ - 3 hours or until tender.

Allow to cool and place in the fridge overnight. Remove from the fridge and discard any fat solidified on the top. Remove short ribs and place on a plate. Strain the sauce into a small saucepan and place over med-high heat. Mix cornstarch and water together until smooth. Slowly while whisking add cornstarch slurry to sauce until thickened. Add butter and whisk until incorporated. Taste sauce and season with salt and freshly ground pepper as needed. Place short ribs back into the pot and top with hot thickened gravy. Place back into the oven to reheat for approx. 30 mins before serving.
Notes
*Pick a dry red wine you enjoy drinking. I love a Cabernet Franc. Cabernet Sauvignon or merlot works nicely as well.
** This recipe can also be made using the PigOut Roaster with grill racks. Follow the same directions in step 1. In step 2, replace your Dutch oven with a foil tray with lid or hotel pan covered with lid or tin foil. Cook with the roaster set to medium high heat (approx. 350°F) for 2 ½ - 3 hours.