Highland Packers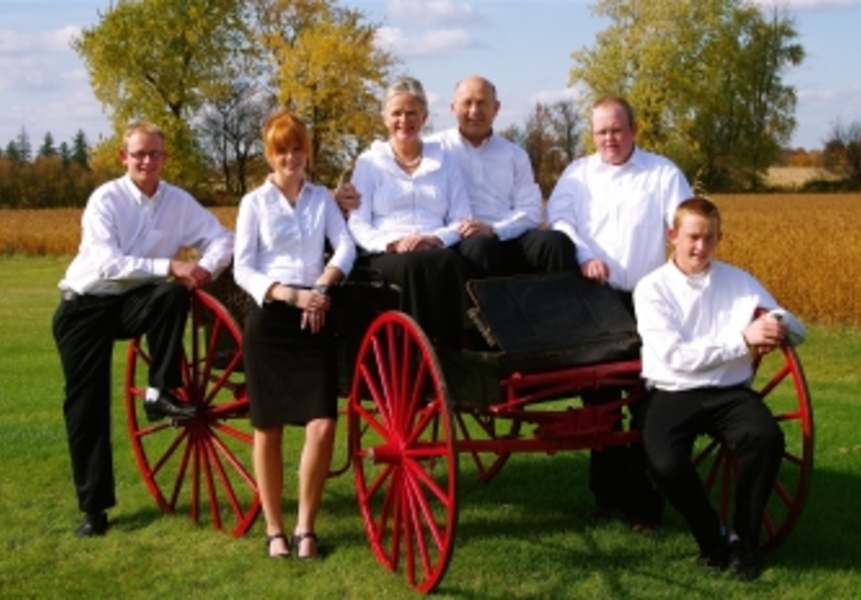 Request More Info
"On Dec. 23rd, 2008 overloaded with Christmas orders for roasted pigs we purchased our first PigOut Roaster. Within the first 24 hours we had roasted 3 pigs and over the next 4 years purchased 4 more Roasters. We roast around 200 pigs annually and rent out the roasters to clients for family events, fundraisers, sporting events and stag & doe parties."
Edwin DeJonge, General Manager
We offer Fresh BBQ Pigs or Lambs cooked according to your specifications!
If your group or organization is planning a PIG ROAST, Highland Packers and Highland Country Market, offers both Fresh and Barbequed Pigs. We can either cook it at our facility... or we'll get the spit ready for you.
You can also rent one of our PigOut BBQ spit roasters and do it yourself!
The philosophy at Highland Country Market is simple – offer only the freshest, highest quality products at the lowest possible price.
The owners of Highland Country Markets know their customers well – their different tastes, the food they gravitate toward. Fresh and homemade is at the source of everything Highland does, from the meat prepared and mastered by its in-house butchers, to the alluring smell of Oliebollen (Dutch doughnuts) and apple fritters that are baked every Saturday from 10 a.m. to 3 p.m. "Good quality products and customer service are our mandates," says owner Marinus DeJonge. This retail food store is unlike a traditional grocery store. It's a country market where only the freshest meat, deli items, fruits, vegetables and baked goods are sold. A variety of dairy, cheeses and complementary groceries are also available. Marinus' roots are in Holland, where he earned his master butcher's diploma. His uncles John, Mike and Benny DeJonge came to Canada in 1958 and started the meat processing and distribution company called Highland Packers. Marinus, his wife Janneke and four children – Fred, Nick, Janet and Edwin – went into the family business in 2005. Now, the fourth generation is active in the business, continuing to honour the family's roots that go back to Holland where it all started in the village of Breskens in 1919.
Today, the DeJonge family is continuing the family reputation for providing only the best for their customers and clients.
Highland Packers and Highland Country Markets offer diverse foods featuring many flavours of the world, offering high quality beef, pork, lamb, goat and poultry, as well as Highland's own deli products produced in their own sausage kitchen. 'Farm Fresh' is what Highland is all about.
"Always striving for better ways to serve, we wish to continue to meet our customers' needs," says Marinus who, thanks to the market's connection to Highland Packers, can offer the greatest assurance of selling only high quality, fresh, aged, government inspected Canadian meats.
Most of the market's meat products come directly from Highland Packers, which is adjacent to the retail store. This connection sets Highland Country Markets apart from its competitors.
"We have the ultimate in food safety, as government inspectors are on the premises whenever Highland Packers is operating," says Marinus. And its assurance for the DeJonge's that they are selling quality beef, veal, pork, lamb and goat products. A dedicated poultry department is a further guarantee of outstanding quality.
Highland's own smokehouse processes its famous natural smoked hams, bacon, gourmet wieners and delicatessen meats.
The philosophy at Highland Country Markets is simple: offer only the freshest, highest quality products at the lowest possible price.
"Country Fresh is our motto and we stand by it," Marinus says.
The DeJonge family invites shoppers to come see for themselves at 432 Highland Rd. E., south of Mud Street and near Tapleytown Road, in Stoney Creek.
The market is open Monday to Wednesday from 7 a.m. to 6 p.m., Thursday 7 a.m. to 6 p.m., Friday 7 a.m. to 6 p.m. and Saturday from 7 a.m. to 6 p.m. They are closed Sundays.
Check the store's web site for weekly meat, deli, cafe, produce, grocery and bakery specials at www.highlandpackers.com/specials/specials.htm