Extensions to connect screens are available. Create a custom display of 3, 6, 9 or 12 ft long.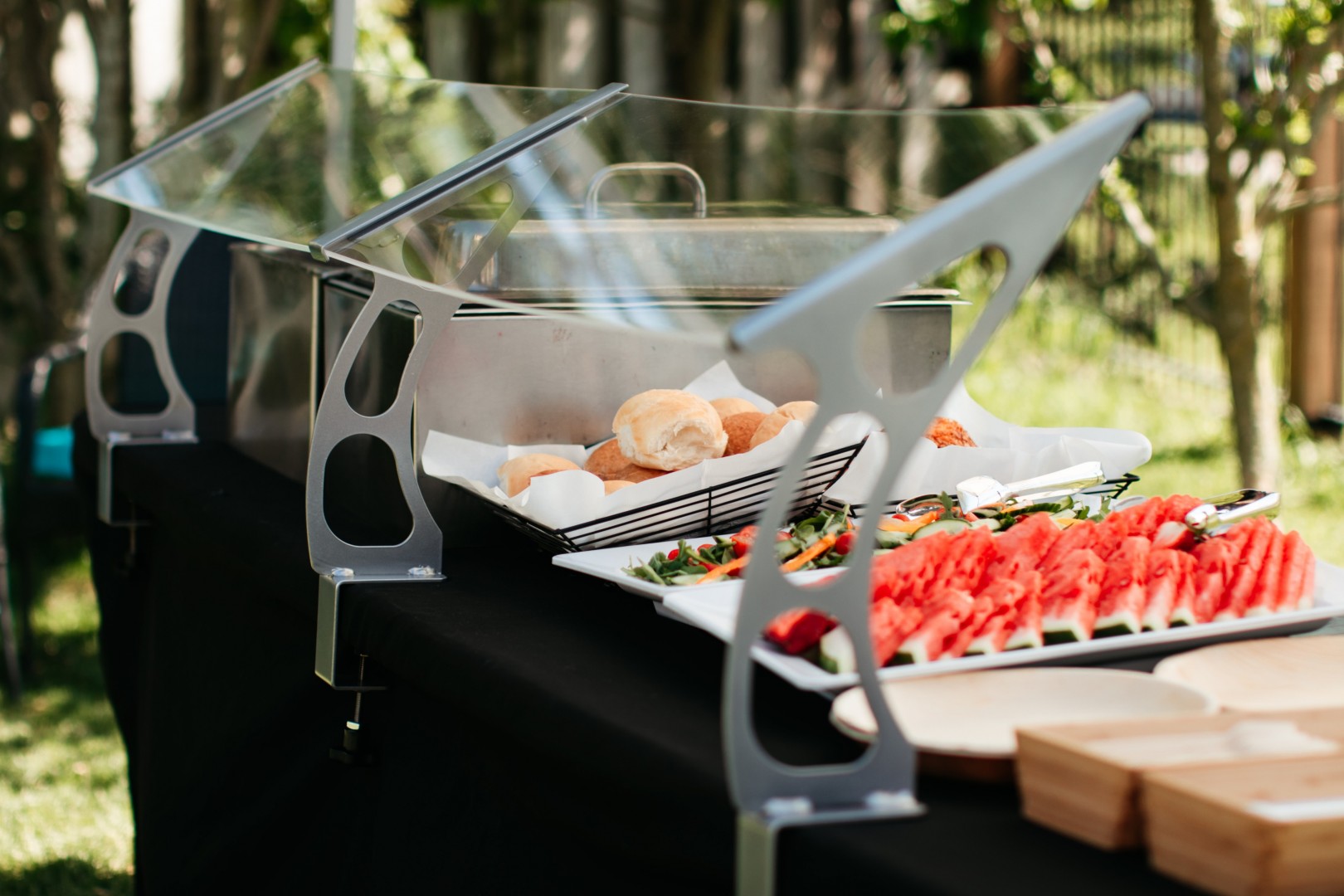 Ideal for food stations, breakfast buffets, off-site catering and farmers markets.
This flexible solution allows foodservice operators to comply with new Public Health requirements to cover all food and utensils and to deter self-service by customers.