Tips on Arranging a Luau Theme Party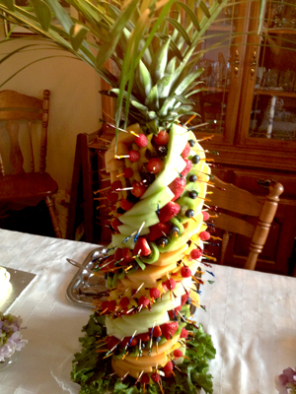 A Luau is a great theme, the girls get pretty with their floral leis, the guys get loud with their Hawaiian shirts.
Here are some tips on arranging a Backyard Luau Party on a Budget.
Email your invitations to your guest list 5/6 weeks in advance and let them know that it is a Luau themed party. Emailing saves you time and money and makes it easier for your guest to respond. A Luau is a great theme, the girls get pretty with their floral leis, the guys get loud with their Hawaiian shirts.
Decor
Props are very inexpensive and widely available, straw hats, flowers and lots of vivid fresh fruit and coconuts, think Hawaiian, colorful and exotic. Many garden centers offer a rental service for plants if you need to brighten up your back yard or make a stunning entrance to your Luau. String party lights with colorful bulbs around your yard and light bamboo torches to add atmosphere and keep the insects away. You can spray your yard before evey body arrives and it really makes a difference. Buy leis for any guests that do not come dressed up. Cost $1-$4 each. Buy lengths of brightly colored fabric to cover your buffet table and place pot plants or silk flowers to decorate. Turn Straw hats upside down on your buffet table, place bowls of snacks inside. Cut up Watermelon onto giant platters and decorate with edible or silk flowers. Grill Pineapple in wedges and serve with coconut ice cream, you can cook this ahead of time and warm through just before serving. Download appropriate Hawaiian party music and set up a couple of speakers around your yard, remember to invite your neighbors so that they don't complain about the noise!
Food
Food is your greatest expense consider ordering in your main event and making the sides yourself or ask your girlfriends to bring along a salad or side of their choice. A traditional favourite is whole roasted pig, cooked slowly underground, try ordering in a ready roasted Luau Pig or arrange for a Pig to be roasted at your Luau. You will need around 1lb per guest and make sure you have containers to send your friends home with any leftovers. A whole roasted pig makes a great centrepiece and is sure to impress your friends, the meat is always succulent and juicy and if cooked properly will just fall off the bone. Have a vegetarian option that will also suit gluten free guests, such as roasted stuffed peppers with quinoa, they are colorful and tasty and can be prepared ahead of time and warmed on the BBQ.
If you have to cook the meat for your Luau BBQ yourself you will not have the time to socialise and party with your guests, you will spend time shopping and marinating, need space to keep the food cold until cooking then a large bbq and willing person to do the grilling. It is much easier to pay somebody to take care of the main food item or the whole meal if your budget allows.
Use good quality disposable plates and colorful napkins, ensure you have plenty of garbage bins and you won't need to hire staff for the clearing up.
Drink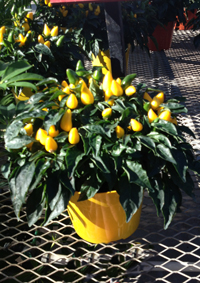 Your 2nd biggest expense is drink keep the choices limited to Beer, Wine and a Luau Themed Cocktail. Make up a large container of Cocktails ahead of time, you can buy Perspex drink dispensers at most home stores or rent from your local party shop for around $15.00. Use your favorite spirit and mix with pineapple/mango or coconut juice, cut fresh limes to garnish. Make up using 1 part alcohol to 3 parts mixer + lots of ice. You can buy fun party glasses at the Dollar store in different colors for $1-$3 each which are so much nicer than using disposable glasses. Use a coloured marker pen to write your guest names on each glass to save on wasting drinks when glasses get mixed up. Guests can take their glasses home with them as a gift to remind them of your great Luau Backyard Party.
If you are having over 50 guests it pays to arrange a keg of beer, these are now readily available from Craft Breweries and come ready in a refrigerated unit with font head so there is no wastage of beer. Every guy loves to have his own keg – it's the ultimate status symbol and what is great for you is less trips to the store, less garbage to sort and guests that are totally WOW'd.
For more information on Pig Roasting and themed parties see www.pigout.ca
Contact Anne Dickson | 1 800 737 3750 | Cell 905 650 0781 | anne@pigout.ca