Black Hog Barbeque – A Heritage Style Pig Farm Success Story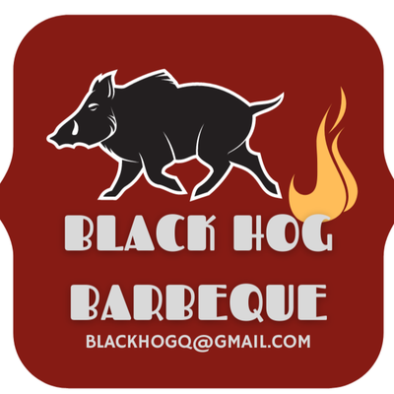 This past summer we had the pleasure of working with Lisa and Tom in Wyoming, Ontario to help them launch a new income stream at their heritage old-style pig farm. With already renowned delicious pork and passionately raised livestock it was a perfect match to introduce portable BBQ Catering and on-site pig roasts to their customers. Thus, Black Hog Barbeque was born.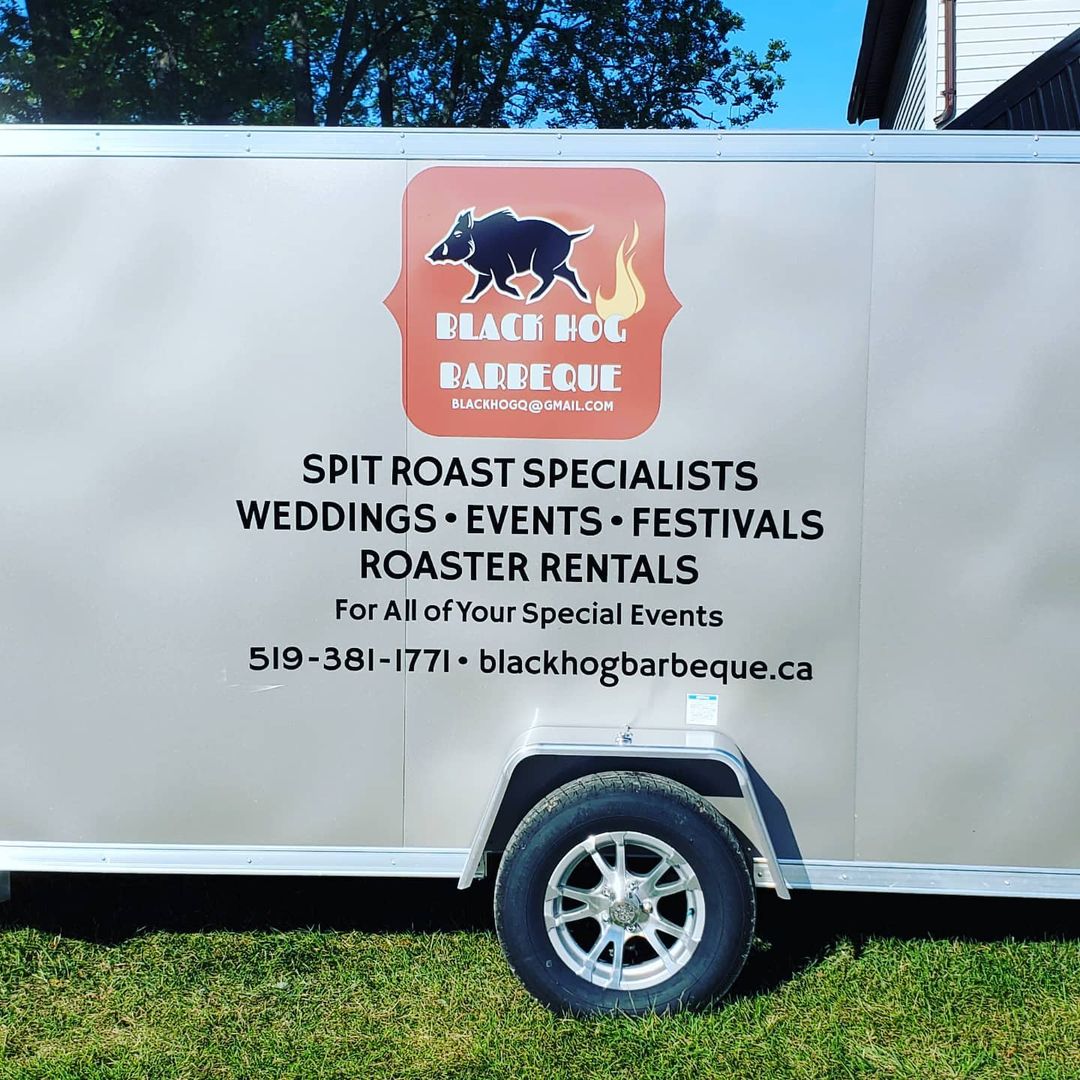 Operating out of their 1876 farm in Wyoming they respectfully raise free-range eggs and poulty, heritage pigs, and offer a wide variety of extended options to their loyal clientele such as; lamb, turkeys, ribs, beefs roasts, rotisserie chickens and more all through using their Propane Roasters.
By strategically partnering with local butchers and restaurants Black Hog Barbeque has also been able to not only strengthen the local economy and their own supply chain, but they have also been able to offer a greater variety of options and sides to their customers, in turn creating more value and repeat business. All while allowing them to focus on what they love and do best, respectfully raising livestock.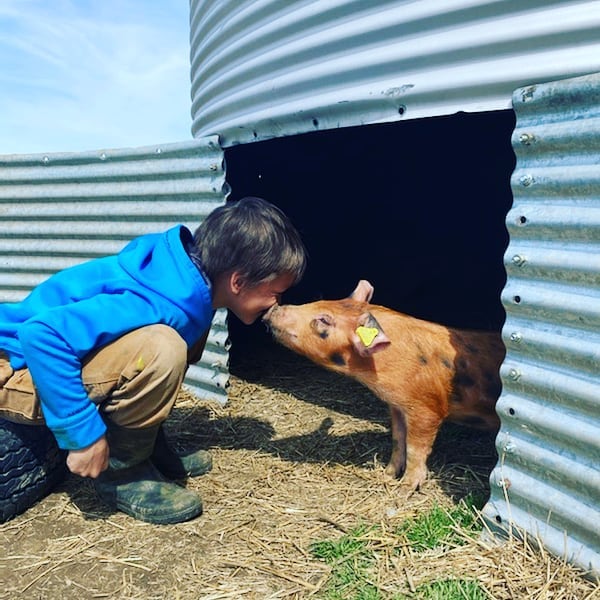 Now that the Catering Season is slowing down here in Ontario, we had an opportunity to catch up with Lisa to ask her how introducing two Propane Roasters paired with the Rotisserie Basket Set has had an impact on their business, and this is what she had to say;
"Sure, I'd be happy to send along a few lines about your awesome roasters and how they have actually transformed our company into something great!
How have your roasters helped our business? That's easy.
They have elevated our farm's meat products into something incredible that we are even more proud to sell to our customers than when we were just running the farm, struggling to sell our high quality pigs.
When we started doing our pig roasts, we met new prospective customers at each event. It was like dropping a pebble into a pond; it rippled outward as we met more great people and helped them plan a pig roast. Funny how not everyone thinks about having a pig roast till they see one of your roasters in action.
I brought Tom with me to the last big event we did. For a shy pig farmer he sure opened up in a hurry, showing the guests how the roaster worked, and happily chatting as he showed it off! (with a 180 lb pig on it)
So there you have it. Your incredible roasters make it easier for us to sell our pigs, meet new people, expand our brand, and get shy pig farmers to come out of their shell!"